New Champions ready for a "Showdown"!
It's been a hectic few weeks in the World Wide Wrestling League with the action set to continue as W3L Wrestling Showdown returns to live action on the following dates –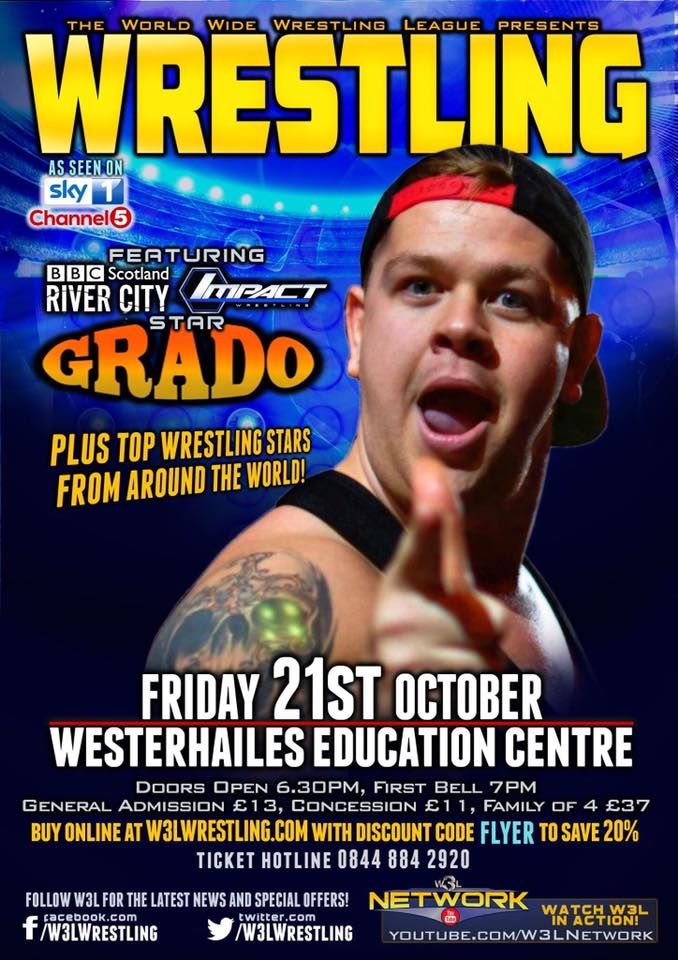 Oct 21st – Wester Hailes – Featuring Grado!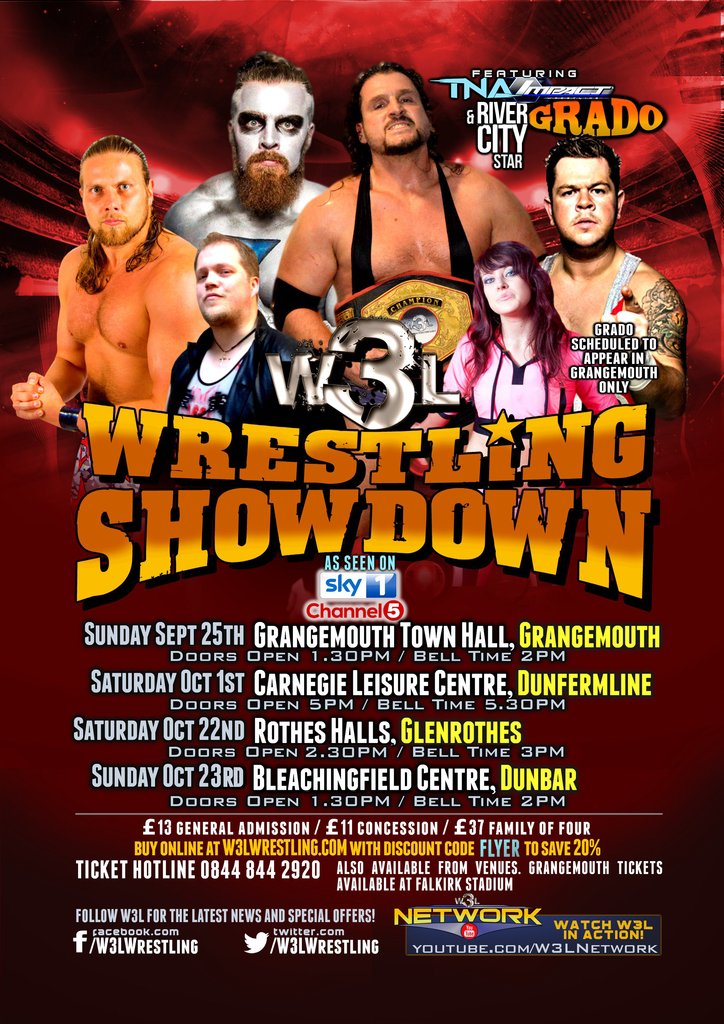 Oct 22nd – Rothes Halls – Championship Showdown
Oct 23rd – Dunbar – More #W3LWrestlingShowdown action
Tickets for all these events are still available via the online store at W3LWrestling.com
Free of charge every Sunday we present W3L Wrestling Showdown over at www.W3LNetwork.com – if you have been watching you will have been kept fully up to speed on the recent developments at Wrestlution X and beyond. For those that need a recap though……..
At Wrestlution X Joe Coffey was declared the W3L Heavyweight Champion however this decision was reversed due to controversy surrounding the Wizard making the 3 count and not the designated official for Wrestlution Thomas Kearins. After a lock down with lawyers Joe E Legend was declared still reigning W3L Champion the following morning.
At Wrestlution X Sara defeated Leah Owens to become a three time W3L Womens Champion after Kasey appeared on the big screen mid match demanding Leah returned to wearing the mask she had removed after emerging victorious the previous evening.
– Wrestlution X also saw new Tag Team Champions in the form of the "Noble Lions" – Lucian Maynard Smith and Johnny Lions!
– Just this past Sunday Joe E Legend officially lost the W3L Heavyweight championship in a Triple Threat Match! Nathan Reynolds is your  NEW W3L Heavyweight Champion.
CHAMPIONSHIP SHOWDOWN MATCHES ANNOUNCED!!!
At Champion Showdown in Glenrothes the following matches will take place
W3L Heavyweight Championship
Nathan Reynolds VS Mark Coffey

W3L Womens Championship
Sara VS Sammii Jayne

W3L Tag Team Championship
Noble Lions VS Liam Thomson + Aspen Faith
Be apart of Championship Showdown live by visiting our ONLINE STORE for tickets